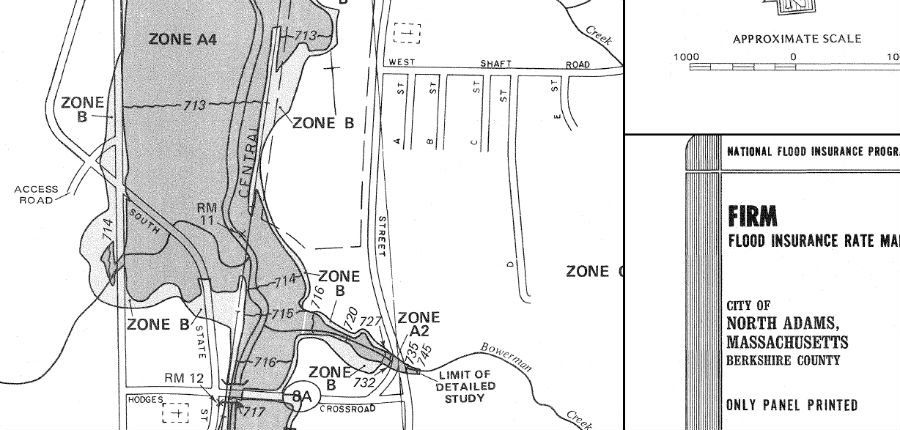 Flood Elevation Certificate
A FEMA Flood Elevation Certificate provides the necessary information to establish the insurance rate for the property.  The floodplain is defined by the Base Flood Elevation (BFE).  The BFE is the 100 year flood plain elevation.   The Elevation Certificate relates the elevation of the structure to the BFE.  Often, completing an Elevation Certificate can result in reduced insurance rates since the risk from flooding is better defined.  If the property is entirely above the BFE then a LOMA used to exempt the structure from flood insurance.  Trinity Engineering uses the last GPS equipment and experienced personnel to quickly and cost effectively complete the required fieldwork for the Elevation Certificate.
Letter of Map Amendment (LOMA)
If the findings of the Elevation Certificate indicate that the property or structure is actually above the BFE then a Letter of Map Amendment (LOMA) application is submitted to FEMA.  FEMA reviews the LOMA application.  If approved, the LOMA removes the structure from the Special Flood Hazard Area (SFHA) and the property is no longer required by FEMA to carry flood insurance.
Letter of Map Revision Based on Fill (LOMR-F)
Fill placed within the SFHA may in certain situations allow a structure to be constructed above the BFE.  A Letter of Map Revisions based on Fill (LOMR-F) is required by FEMA in order to revise the SHFA based on this fill.  Fill cannot be placed within the Floodway and in Massachusetts flood compensation is required under the Wetlands Protection Act.   Trinity also provides compensatory storage calculations as required under the Massachusetts Wetlands Protection Act for projects that propose fill, or alter the grade within the floodplain.  Design a structure to meet the LOMR-F requirements must happen before construction.  FEMA provides a LOMR-F guidance document to help with the planning process.
A Letter of Map Revision based on Fill (LOMR-F) is used when a structure is raised above the BFE by filling around the structure.  As with a LOMA, the LAG must be above the BFE.  Additionally, the community floodplain official must determine that the land and any existing or proposed structures are "reasonably safe from flooding."