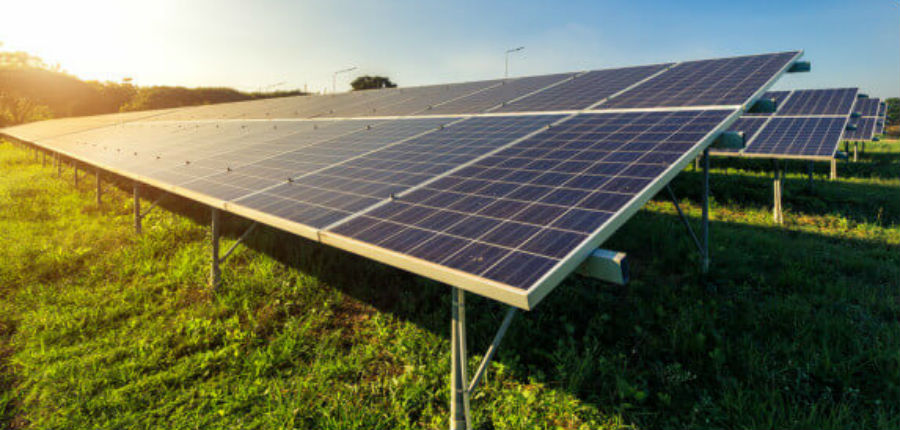 Commercial Solar Site Design Services
Trinity provides Site Design services for commercial ground mounted solar energy systems.
In Massachusetts, most cities and towns currently have local zoning ordinances which define the zones where such facilities may be sited.  The first step in determining feasibility is to consult with local officials and the zoning bylaws.  Depending on the zoning requirements a Site Plan or Special Permit may be required.  The main concerns in siting a commercial solar energy system is aesthetics.  In particular the impacts on abutting property owners most be considered.  Visual screening is one way to mitigate those impacts.  Stormwater runoff is also a design concern, especially as it relates to steep sites.   A Stormwater Pollution Prevention Plan (SWPPP) is typically required as part of a Construction General Permit (CGP) for erosion control during the construction phase.
In Vermont, large scale facilities must obtain a Certificate of Public Good from the Public Service Department.  Trinity can provide design services to assist in this process and we also assist with construction layout and compliance work during construction.