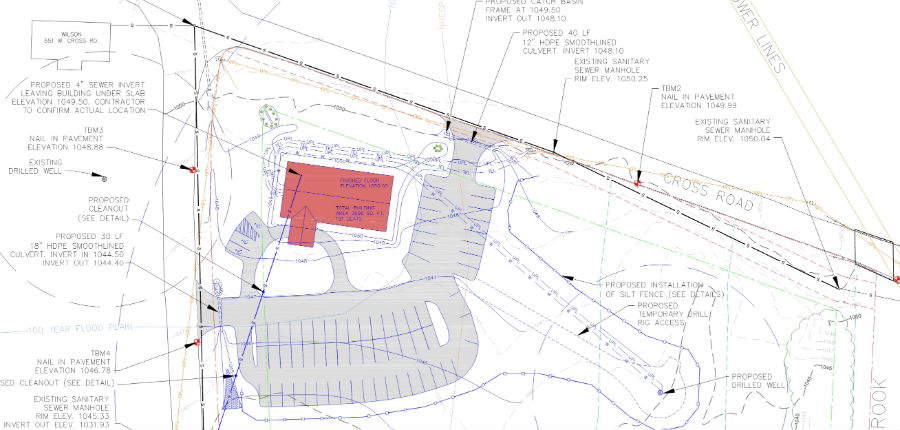 Site Design Services
Site design features are the cornerstone of any development.  Trinity works with the client to understand the project needs, in order to provide an aesthetically pleasing design that provides safe access, control of stormwater, efficient use of space and material resources.  The personnel at Trinity possess a keen understanding of the applicable federal, state and local regulations.   It's this understanding of the regulations and our design competency that allows us complete the design and permitting phase in the shortest amount of time possible.
Our years of experience and past projects include commercial site design, residential subdivisions, hotels, inns, restaurants, cell towers, solar arrays, parking lots and access roads.  Utilities are an integral part of the site design, including power, potable water and fire protection mains, gravity sewer mains, sewer force mains, potable water supply systems and sewage lift stations.  Review our Projects to get a better sense of what we can offer.
Trinity uses the latest technologies such as LiDAR, RTK GPS and GIS applications to quickly assemble the project basemap, as well as, proven, time tested approaches to our site designs to deliver value to our clients.