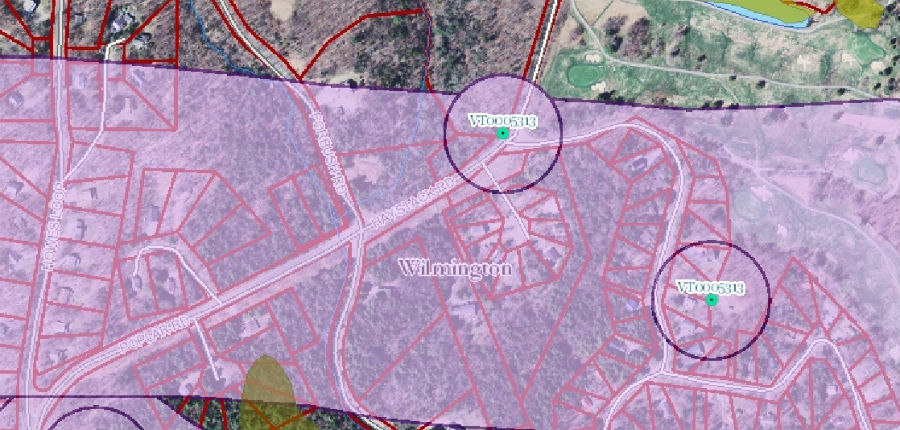 GIS Mapping
Geographic Information Systems (GIS) allow us to visualize, analyze and interpret data spatially.  By assigning geographic coordinates to data, it can be presented and analyzed in the form of a map.  GIS allows Trinity Engineering to quickly merge site specific data collected in the field and information available through various GIS services such as the Vermont Center for Geographic Information (VCGI), MassGIS, USGS, USDA Soil Service, and FEMA into a common coordinate system, so that all the data sources can be more quickly overlaid and interpreted.   By utilizing all available sources of information, we can quickly bring the project into focus.
Trinity utilizes the latest available data sources such as LiDAR for contour and digital terrain modeling and Aerial mapping to extend our capabilities to serve our clients.
Trinity owns a Trimble S6 Robotic Total Station, a Trimble R10 RTK GPS system, as well as, a Thales Z-Max GPS base/rover GPS system and hand held GPS data collectors.  By utilizing the latest field survey equipment Trinity is able to obtain data in state plane coordinate systems and easily merge the field data with existing sources of data.