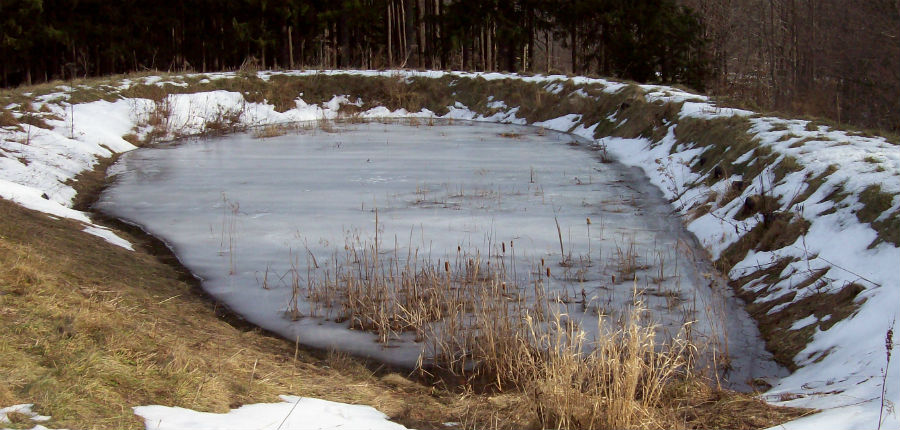 Stormwater Design & Permitting
In today's regulatory environment, managing Stormwater means controlling the rate and volume of runoff, as well as, managing the water quality impacts associated with development.   Development typically results in the creation of impervious surfaces and the conversion of forest cover to lawns.  The change in surface type causes the developed land to absorb less water and to shed rainfall more rapidly.  Without properly designed stormwater controls, the result is lower groundwater tables, increased erosion in stream channels and reduced stream flows in the driest times of the year.   The conversion of land cover type, and in particular the creation of impervious surfaces also causes an increase in pollutants carried by runoff.
Stormwater Permitting Process
Current regulations derive their authority from the Federal Clean Water Act and can be administered in whole or in part by the states.   In Vermont, all new projects resulting in impervious surfaces in excess of 1 acre are required to obtain an Operational Stormwater Permit, also know as a General Permit 3-9015.  Expansion or redevelopment of existing impervious surfaces, in excess of 5000 square feet are also required to obtain coverage.  The Vermont Stormwater Management Manual (VSMM) and Rule were revised in 2017 and also require existing sites in excess of 3.0 acres of impervious surface to obtain coverage.
In Massachusetts, the Massachusetts Stormwater Management Standards apply to projects subject to the authority of the Wetlands Protection Act that discharge through conveyances (e.g. outfalls) to wetlands or waters of the Commonwealth.
Municipalities may also have standards governing the treatment and discharge of stormwater.
Certain industrial activities also required coverage under the Multi-Sector General Permit (MSGP) program.  Multi-Sector General Permits apply to certain manufacturing, industrial or commercial activities exposed to weather, such as, material handling and storage, sand and gravel pits, equipment maintenance and cleaning, and other activities at industrial facilities.  The MSGP program in Vermont is administered through the state of Vermont.  The MGSP program in Massachusetts it is administered through USEPA Region 1.