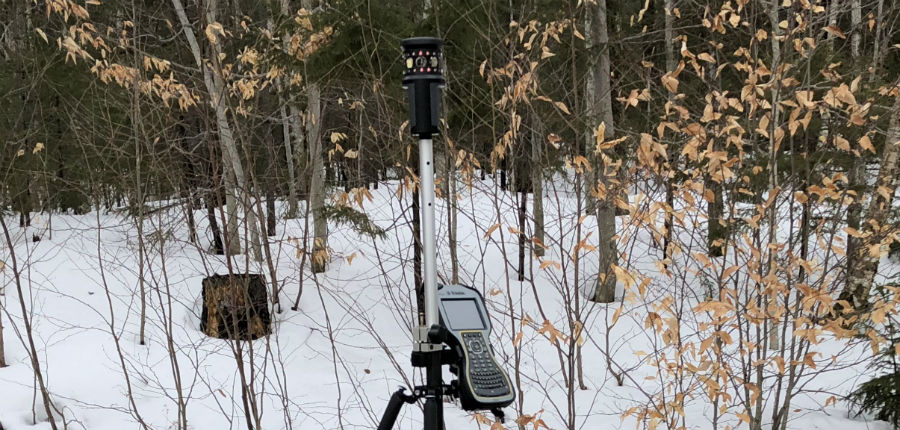 Topographic Surveys
A topographic survey is a fundamental part of any project.  Trinity can perform topographic surveys utilizing GPS-RTK, Total Station, LiDAR data source, or by means of aerial base mapping with ground control.  Data is typically presented in applicable state plane coordinate system, but it can also be transformed into other horizontal and vertical datum as required.
A recent development is the widespread availability of contour and surface data available from LiDAR sources.  LiDAR stands for Light Detection and Ranging.  LiDAR is a remote sensing technology that gathers significant quantities of data on topography and once post processed can provide highly reliable contour data.  Ground proofing of data in critical areas, as well as, more detailed elevation determinations using a Total Station are also utilized to meet the data quality objectives of the project or study.
Property line determinations made by a Professional Land Surveyor are added to the topographic data, as well as, other data sources such as FEMA floodways, FEMA flood zones, aerial photography and other Geographic Systems Information (GIS) data from available sources to provide a comprehensive base map for your project to support the Site/Civil Design.
Trinity has provide several such base maps to use with solar feasibility studies for large scale photovoltaic projects, as well as, master plans, wildlife habitat studies, and conceptual  development plans for large subdivisions.